Mixed Media Mechanics: January 2024 Rusting & Dyeing Live
RUSTING & DYEING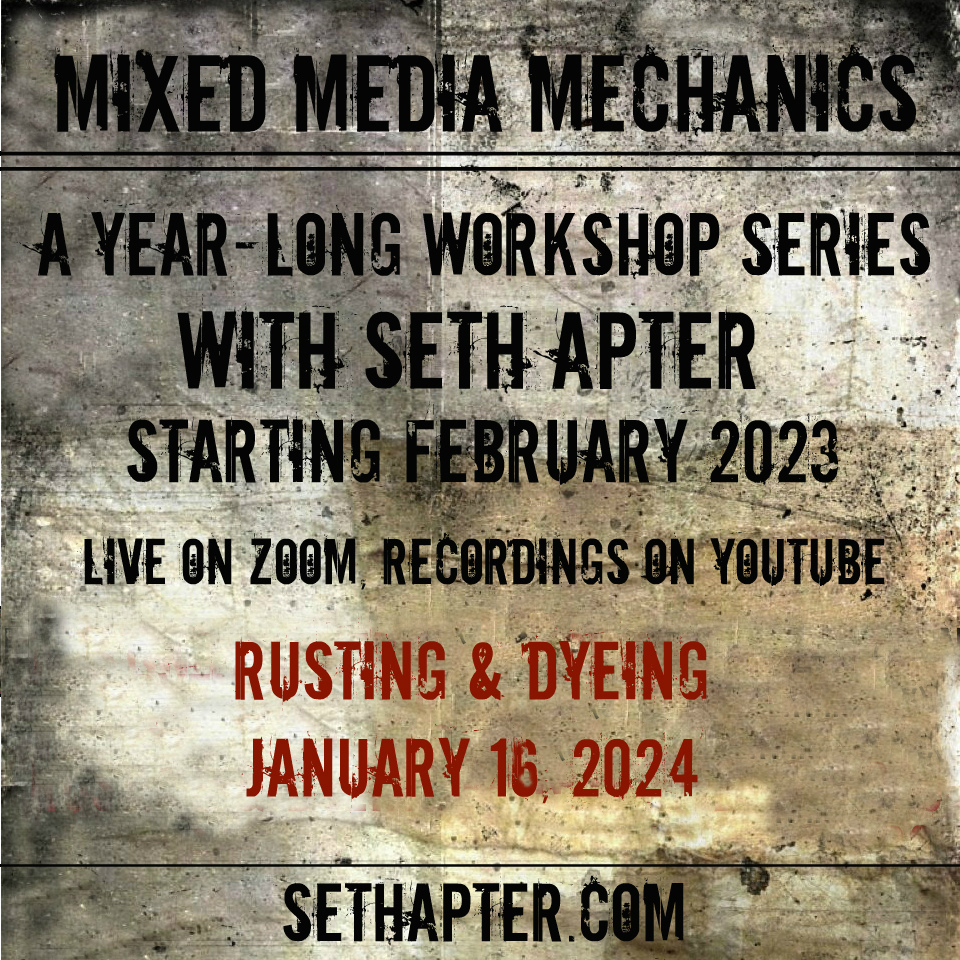 Get out your tools and join me for RUSTING & DYEING: 1 of the 12 2-hour classes taking place as part of Mixed Media Mechanics - a once-monthly, year-long, online workshop series.
The Lowdown
Mixed Media Mechanics is a series of 12 2-hour workshops that focus on many of the techniques that are the basis for mixed media art. Think of these classes as back to basics - although they are geared equally toward beginners and seasoned pros. In addition to the specific technique, every session also includes a brief, unique warm-up exercise that you can easily incorporate into your own practice. 
The Rusting & Dyeing class is being held on Tuesday January 16, 2024 - after being rescheduled from November 7, 2023 - from 1:00pm to 3:00pm eastern. Easy approaches to creating surface changes using commercial products will be shared.
Class is held live on Zoom and will be also available to watch over and over on private recordings on my YouTube channel. 
Cannot make it live? Registration will re-open for the recorded workshop following the live presentation. 
Cost to register for this single class is $35. 
Your PayPal receipt is considered confirmation that you registered. 
There are no refunds once registered.
The supply list will be provided and posted approximately 2 weeks before the start date of each class.
A private Zoom link will be emailed in advance of the class.